Skyler Clark
...is a Game Designer, Developer, and Software Engineer.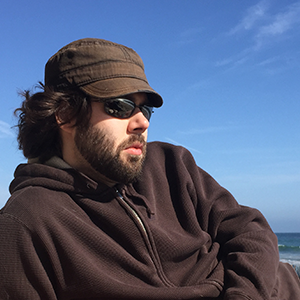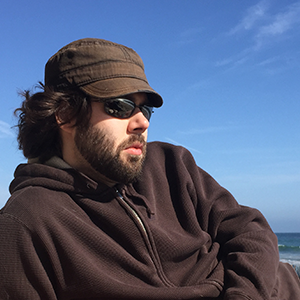 My love of games started when I was very young. At 6, I programmed a simple game in Quick Basic while sitting on my grandpa's knee. At 7, I awoke after having dreamt up the solution to a puzzle in Link's Awakening (it worked). I released my first game on a floppy disk at recess in fifth grade. In high school, I got my first lessons in speaking up and being a leader through playing many rounds of Natural Selection. I had the bug, and continued to learn and practice programming by modifying games up through college.
To further my education, I attended Worcester Polytechnic Institute to get a degree in making games, then moved to California to earn a MS in Computer Science from the University of Southern California, and immediately thereafter landed my first industry job at Infinity Ward. After developing and releasing two Call of Duty games, I moved back to the east coast and established a game studio, Once in a Blue, for designing and developing my own games. In addition to developing my own games I also offer game design and development consulting services.
I love making games, and I won't rest any sooner than my heart stops beating. Please get in touch if you are interested in working with me.
Blog
Ritual 2015
Ritual is a fun and unpredictable cutthroat card game for 3-5 players which is easy to learn and quick to play, yet offers significant strategic depth. I've been working on the design for many years, and aggressively so since committing to it full-time. I've put my heart and soul into this game, and it is nearing its Kickstarter launch.
The game itself is very unique and playtesting has gone well. The rules have been simplified and refined to make it very easy to pick up. Unlike many other games, in Ritual you are never eliminated and can always come back to steal the win. Earlier versions had issues with "eternal comeback" and "kingmaker" situations, and could feel too "automatic", but I was able to introduce new mechanics and tweak pre-existing ones to fix those issues and introduce more strategic depth. Doing so while not overly-complicating the design was no easy feat.
In the process of developing this game I have worn countless hats and worked with freelancers from across the globe as a creative director, producer, and publisher. The next step is to prepare for and launch a Kickstarter to fund the first print run of this game. This project has been and will continue to be a huge amount of work, but in the process I am learning so much.
Natural Selection 2 2014
Natural Selection 2 was an enormously ambitious game by Unknown Worlds Entertainment (UWE) which blended together FPS action and RTS tactics in a heavily team-based multiplayer game. As a small team, UWE's resources are limited and so after several years of supporting it themselves post-launch they decided to found the NS2 Community Development Team (CDT) to continue developing the game. The CDT is made up of passionate members from the NS2 community, and is overseen by UWE.
I joined the CDT so I could help with the effort to continue to evolve the game and to encourage a continued active player base. Having already been part of AAA game development and after my time at Infinity Ward, I was comfortable jumping into an unknown code-base. I quickly became an expert and so was able to catch and remedy issues as they came up. I was also able to lend my game development experience to help organize their development pipeline and internal communication as well as to develop new features and content to bring to the player base.
Call of Duty: Ghosts 2013
As Infinity Ward's first new IP since Modern Warfare, there was a lot riding on Call of Duty: Ghosts. My work during the development of Ghosts was even more diverse than with Modern Warfare 3. I regularly worked with the designers on mechanics and functionality for the multiplayer game, and with artists on new assets. I implemented a wide variety of features and optimizations, from UI to networking to gameplay.
During this project I also mentored several of my coworkers with design and programming work and helped facilitate production and coordination among the different departments by building internal tools to help stay organized and keep track of tasks.
Silk - Interactive Generative Art 2012
The Silk iOS app is the official interactive generative art app of the weavesilk.com website. Anyone can create beautiful flowing art with Silk. I've seen this reflected in the audience which is incredibly diverse: ranging from toddlers to their grandparents. It's been utilized for everything from teaching, spiritual exploration, and therapy to just having fun. It's reception and reach has been incredible and seeing how many people it has touched has been very rewarding.
In developing Silk I rewrote the "silk engine" in C++ and GLSL with an eye for speed. On the website, you could only draw one strand at a time but my target for the app was to support multi-touch while still maintaining 60 FPS. The app actually lets you draw with up to 11 fingers simultaneously—I needed to use my nose to test it! There is a huge experiential difference between drawing with a mouse and drawing with your fingers, and ensuring that the app ran silky smooth no matter what is thrown at it ensured that it would be even more visceral.
Recognized by Sephora in its Sephora Shares program
Featured by Apple in New and Noteworthy in 120+ countries
#1 Entertainment app in the Canada and the UK, and topped the charts worldwide
Call of Duty: Modern Warfare 3 2011
Straight out of grad school I had the opportunity to be part of the rebuilding of Infinity Ward after it's near collapse. I was one of ten engineers. To pull off the development and release of Call of Duty: Modern Warfare 3 required a huge amount of dedication, cooperation, and communication from the entire studio as we all learned to work together.
At this time, engineers at Infinity Ward were hired as generalists and expected to be capable of doing any task. As the youngest and most junior, I was thrown into the fire. With my past experience with the Source engine I was able to quickly get up to speed with the IW engine, and I was soon able to make big contributions and quickly earn the respect of far more senior game developers.
We released on time, having hit the quality bar we had aimed for, and to critical acclaim -- solidifying the future of Infinity Ward.
Petrified 2009
After watching an episode of Doctor Who named "Blink", I was inspired to design a game which would capture an experience similar to the one portrayed in the show: a constant fear that there is something looming behind you and the sensation that you are always being watched. For my Major Qualifying Project (MQP) at Worcester Polytechnic Institute I had the opportunity to realize this design. Over a six month period I led a group of three students to design and develop a multiplayer survival-horror game built on top of the Source engine based on that original concept.
We were successful. Together we created a game with solid core mechanics which played well and evoked the feelings I was trying to capture. Our playtesters never wanted to stop playing and had to be kicked out at the end of the playtests. The college's officials, in recognition of the quality and execution of our project awarded us the Provost's MQP Award, an award which is only given to the best senior project in each department.